Greenwood Counseling Center
Are you tired of struggling? Are you tired of trying countless strategies to feel better? Are you ready for lasting change? At Greenwood Counseling Center we know how hard it is to reach out for help. We also know that choosing a therapist is difficult. It can be challenging for you to even know where to begin.
We are a team comprised of seasoned therapists who have spent decades helping people feel better and thrive. We strive to make it easier for you to connect and find the key to resilience with a team of knowledgable and down to earth therapists. We will listen and provide tools and strategies to give you counseling and psychotherapy that empowers you to become the best version of yourself. We want you to experience lasting change that improves the quality of your life and your relationships.
Talk To A Therapist
Please call 303-221-1272 or submit request to schedule your free 15-minute phone consultation.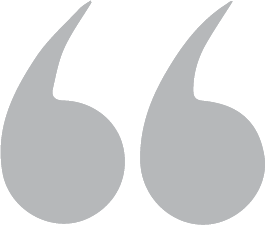 We all long for happiness and satisfaction in life but often don't know how to get that.  Sometimes it is hard to see situations objectively when you are immersed in them and have tried over and over to resolve them with limited to no success.  We specialize in EMDR Therapy, an approach to counseling that harnesses your strengths while addressing your past traumas, creating new perspectives, behaviors, feelings and ultimately,  lasting change. 
Call (303) 221-1272 for a 15 minute free initial phone consultation. You may also email us to schedule a time to talk over the phone. We are happy to answer any questions you may have so that you can feel confident starting your path to healing.
Fostering healing and catharsis from PTSD, trauma, anxiety, grief and more.
Creating lasting change to help clients feel fulfilled and empowered. 
Helping couples and families mend relationships to feel connected and understood. 
Helping children and teens reach their full potential. 


We at Greenwood Counseling believe everyone & anyone could benefit from counseling sessions. Whether you feel stuck in old patterns & want to find solutions, or just want a listening ear throughout life, our team loves providing support. Break free of life's ongoing stressors, and find unconditional help with our team of therapists.
Whether you're faced with depression, anxiety, grief, PTSD, or any other mental health-related challenge, our therapists and social workers are trained and experienced with it all. From relationship & family therapy to young adults, children & grown adults, we are just a phone call away. Schedule a telehealth or in-person session today!
Our Denver Therapists offer a wide range of psychology services. Our areas of practice include:
Faith-centered Counseling
We have availability for new clients in the Denver Metro Area!