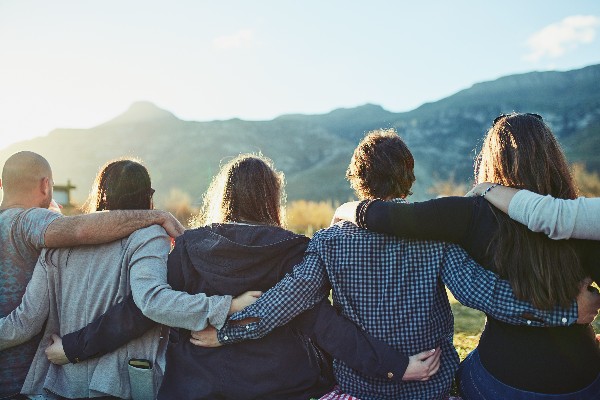 Teen Counseling
Does your teenager feel like a stranger to you? Has there been more conflict in your home now that your child is a teen? Does your teen struggle with peer pressure? Is your teen an overachiever or underachiever, struggling with stress? The teen years are a time of significant change and growth that can feel like an internal storm to your teen. For the family it can feel like a complete stranger is living in the house! Teens need support and space at the same time. They need to know they have guidance and that they have independence and capability to make some of their own decisions. These messages can feel contradictory and confusing at times, but teen counseling can help.
How can we feel better?
The therapists at Greenwood Counseling Center specialize in teen counseling. We greatly enjoy our work with teens, helping them to develop confidence and learn to cultivate positive relationships both with peers and with family. We teach teens tools for managing stress, emotions and peer pressure; and we help them to develop healthy self-esteem. We work together to improve family relationships, restoring peace to your home and family.
Some of the common concerns parents have about counseling:
"My teen needs help but is reluctant to attend counseling."
Sometimes teens feel reluctant to attend counseling because of the stigma they have associated with it. It may make them feel as if they are "weird" or that something is wrong with them. It can be helpful to explain to them that talking with a counselor just helps them to sort through their feelings and gives them an adult person to talk with that isn't their parent. The role we have as the counselor is not to judge them, rather to help them. They also should understand that no one has to know they are coming in for counseling and that what we discuss in our time together is strictly confidential. We always explain the parameters of confidentiality to them during our first session together. Generally after teens come in for their first session, they are much more comfortable with the experience of teen counseling and are more willing to attend future sessions.
"I'm afraid that counseling may make my teen more distant from me."
Teens naturally work at individuating from their parents during this stage in their development.   Generally, during teen counseling, as they process through the confusing feelings that accompany their growing independence, they learn that they do not have to work so hard to distance themselves, and they become more communicative with their parents. Teen counseling helps them to develop confidence in themselves and have less need for feeling defensive of their individuality. This typically brings more harmony and closeness in their relationships with family members.
"How will I, as the parent, be included in the counseling and know what is going on?"
It is important for the teen to have a confidential environment to process through their feelings in teen counseling. However, we always explain to them upfront that if there are concerns for their safety, that we would need to share those concerns with their parents. What we often do if the parent is interested in participating is have them come in with the teen for a portion of the first session. This gives the parent an opportunity to share some of their concerns before we spend the remaining portion of the session with the teen individually. Periodically, we may discuss with the teen the need to include the parents for a session to address any concerns they may have. When we do this, we discuss with the teen, in advance, the topics we would be addressing when the parent is there, so that there are no surprises. It is important for the teen to have confidence in the confidentiality we establish so that they feel they have a safe place to process through their feelings openly.
What is unique about working with you?
We have specialized in teen counseling for over a decade. In addition to professional work, we have therapists at our Counseling Center who have raised their own children. We know about the ups and downs that teens experience and the stress that it can impose on the family from time to time. We also understand the frustration it can bring to both parent and teen but know that working through these challenges is possible and tremendously rewarding to all involved. We bring empathy, understanding and a non-judgmental approach to our work with teens and their families.
I am ready to start counseling or to talk with a therapist for a consultation to see if it's a good fit.
If you are ready to start the process, then it is time to schedule a teen counseling appointment or to schedule a 15 minute phone consultation.   Call us at (303)221-1272 to talk and decide if you would like to set up your initial session.  During the initial phone conversation, we will answer any questions you might have about our approach and then, if you are interested, we can schedule the appointment for you and give you important information regarding the first session.  Following the first appointment, clients are free to go online and schedule, modify or cancel their appointments themselves.

Call (303) 221-1272 for a 15 minute free initial phone consultation. You may also email us to schedule a time to talk over the phone. We are happy to answer any questions you may have so that you can feel confident starting your path to healing.