Resilience and recovery from PTSD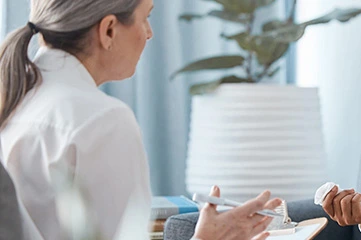 PTSD Symptoms and Trauma Counseling
Counseling in Lakewood, CO (6th Ave and S. Union Blvd.) and in Centennial, CO (Denver Tech Center)
Are you having difficulty sleeping at night? Have you experienced suffering or trauma, large or small, that keeps replaying in your mind? Do you feel anxious or fidgety? Do small things trigger memories of an unpleasant or particularly difficult experience and leave you feeling nervous or depressed? Do you find yourself avoiding fun events because of fear or anxiety that something dreadful will happen? You are not alone. Life has hurdles and surprises that are sometimes very hard to handle. You may be able to gain some relief from these symptoms using our PTSD counseling or PTSD therapy.
Most people experience some form of trauma during their lives, and many people struggle with the effects of trauma and crisis that can result in PTSD, complex trauma, anxiety or depression. If you are struggling with having experienced early childhood abuse, or prolonged abuse, we are specialists that can help. We work with military veterans, women, men, teens and children for counseling and treating PTSD symptoms.
How can I feel better using a therapist or counselor?
Although traumas, both large and small, can feel debilitating, you do not need to continue to suffer. Reaching out for help through trauma therapy, counseling and treatment is the first step to healing. Trauma counseling and PTSD treatment are solutions that will help you to get on the track to feeling better, more productive and able to live your life without being overwhelmed by the weight of those negative feelings.
At Greenwood Counseling Center, we specialize in providing trauma counseling, complex trauma counseling and PTSD treatment.
We have provided trauma counseling to hundreds of clients, many of whom have experienced tragic loss, childhood abuse, sexual abuse, prolonged exposure to trauma or abuse, or unthinkable crises. There is no comprehensive list of PTSD symptoms for individuals.
What we have learned in our work with these individuals is that the human spirit is amazingly resilient. Some of the most impressive and empowered people have endured devastating loss and trauma, and have recovered after emerging from the difficult feelings that accompany these experiences. Through effective trauma counseling, they have learned to embrace themselves fully, accept the story of their life, and claim empowerment over themselves and their choices.
EMDR PTSD Treatment
Through specific therapies such as EMDR (Eye Movement Desensitization and Reprocessing) therapy, a therapy very often used in PTSD treatment and complex PTSD treatment, they are able to find relief.
I am worried the trauma therapy will take longer than I can financially afford.
Spending countless hours with a counselor who does not understand the unique aspects of trauma therapy and PTSD treatment may be like spinning your wheels in the mud -you go nowhere fast. Successful trauma counseling and PTSD treatment requires that a counselor have unique education and understanding of the issues and use an approach to healing that is sensitive to the emotions and past experiences of the client. The therapists at Greenwood Counseling Center have done extensive work in trauma counseling and therapy areas.
All of our clinicians are trained in EMDR therapy, and Tamra Hughes, the founder of Greenwood Counseling Center is an EMDR Certified Therapist, EMDR Approved Consultant and EMDRIA Approved Provider of EMDR training to clinicians seeking to learn this valuable therapy. At Greenwood Counseling Center, we understand the unique aspects of problems presented by trauma and know how to work with them effectively. Our advanced understanding and extensive practice of trauma counseling and PTSD treatment will be valuable in helping you to heal.
Although no therapy is guaranteed to solve all of one's struggles, and the length of treatment varies with each client, we work with our clients by monitoring their progress regularly to assure they feel satisfied with the results throughout the process. Due to the unique aspect of each person's circumstances, we adjust our approach to address all specific areas of one's struggle.
Our clinicians can work with you to establish goals to be addressed on a gradual timeline in order to manage the costs. Don't let the time commitment stop you from finding relief and reclaiming your happiness. There are many ways we can work with your concerns.
What if talking about the trauma makes it worse?
Talking about your feelings and experiences in a safe environment with a trusted counselor can actually make you feel better when the therapist understands the unique aspects of working with trauma. We understand how difficult it can be to share such emotionally charged memories with someone. We work to establish trust with our clients so that discussing these emotions is not so difficult We begin trauma work by teaching skills and tools to help you cope with the difficult emotions that are the result of traumatic experiences. We then may use EMDR (Eye Movement Desensitization and Reprocessing) in the trauma therapy. This approach to therapy helps you to draw from your strengths and resources as you process the difficult information in the safe environment of our offices.
EMDR (Eye Movement Desensitization and Reprocessing) is a therapy used to help clients resolve traumatic memories in a way that is often more effective than traditional talk therapy. There are many great benefits to EMDR therapy for the resolution of PTSD symptoms. For more information on this therapy, please visit our page, About EMDR.
What is unique about working with you?
The therapists at Greenwood Counseling Center bring a warm and engaging approach to PTSD Treatment and Trauma Counseling. We specialize in working with trauma. We work to build trust quickly and enjoy working with people from diverse backgrounds and learning about each person's journey. We are well-versed in helping our clients to resolve traumatic feelings and work through traumatic memories so that they may better understand their struggle, and restore a peaceful state of mind. We greatly enjoy assisting our clients on their journey to healing from trauma, PTSD, and Complex PTSD.
I am ready to get started!
If you are ready to reclaim your happiness and release the lingering effects of traumatic memories, then it is time to schedule an appointment. Call us at
(720) 340-3382 to set up your initial session. During the initial phone conversation, we will discuss which clinician may be the best fit for you and schedule the initial appointment.
We will also give you important information regarding the first session. Following the first appointment, clients are free to go online and schedule, modify or cancel their appointments themselves.
Depression symptoms:
prolonged sadness
feelings of hopelessness
poor appetite or overeating
inability to sleep well or sleeping too much,
difficulty concentrating
lack of motivation or lack of energy
thoughts of hurting yourself
What's next?
Call (303) 221-1272 for a 15 minute free initial phone consultation. You may also email us to schedule a time to talk over the phone. We are happy to answer any questions you may have so that you can feel confident starting your path to healing.
Related Posts
What Is Adoption Trauma? And How Does It Affect a Person?

The emotional complexities of adoption are not always easy to untangle. Many adoptees are welcomed into safe, loving homes and feel supported by their adoptive families. However, even adoptees who are placed in ideal situations deal with adoption trauma.

What Is Complex PTSD And What are The Symptoms?

Complex PTSD is a form of post-traumatic stress disorder that develops as a response to a specific type of trauma. Complex PTSD usually develops by experiencing prolonged trauma. The signs or symptoms of both Complex PTSD and PTSD will usually begin within three months after the trauma occurred. The signs and symptoms can last up to years if left untreated.

How to Stop Nightmares

Many people struggle to determine how to stop nightmares because sleep is precious and nightmares can be debilitating, impacting work, relationships and physical health.  You wake up confused, scared or sad, and to top it…

Call (303) 221-1272 for a 15 minute free initial phone consultation. You may also email us to schedule a time to talk over the phone. We are happy to answer any questions you may have so that you can feel confident starting your path to healing.