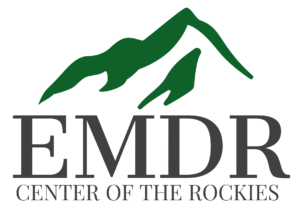 EMDR Center of the Rockies is a division of Greenwood Counseling Center that provides EMDR therapy training to therapists throughout the Rocky Mountain Region.   We strive to provide top quality EMDR training and consultation in a format that maximizes retention, and increases ease for therapists to integrate the methods learned into their clinical practice following the training.
Our EMDR Therapy Basic Training is taught in an innovative, comprehensive format and we bring years of experience to our consultation for clinicians seeking their EMDR certification or consultant status.
The therapists at Greenwood Counseling Center specialize in the use of this powerful technique and are both highly qualified and experienced. Whether you are a clinician seeking EMDR therapy training, EMDR consultation, or are interested in EMDR therapy review courses or consultation, EMDR Center of the Rockies provides exceptional services and is proud to provide clinicians with the tools to help more individuals seeking relief through EMDR therapy.  Please visit our EMDR Center of the Rockies website to learn more about us.
Important links to our training and consultation information:
EMDR Consultation for therapists