Depression Treatment
Call (303) 221-1272 for your free 15-minute phone consultation.
Are you experiencing overwhelming sadness? Do you consistently feel negative or hopeless about the future? Are you no longer motivated to participate in the activities that used to bring you pleasure? Are you having trouble sleeping, or are you very lethargic and sleeping too much? Is it difficult to concentrate? Do you have thoughts of suicide? You may even feel sad but cannot find a reason to justify that sadness. These may be signs of depression; and, while you may feel alone, millions of people have struggled with depression at times. Although depression is not uncommon, seeking outside help may be necessary to begin the healing.
How can I feel better?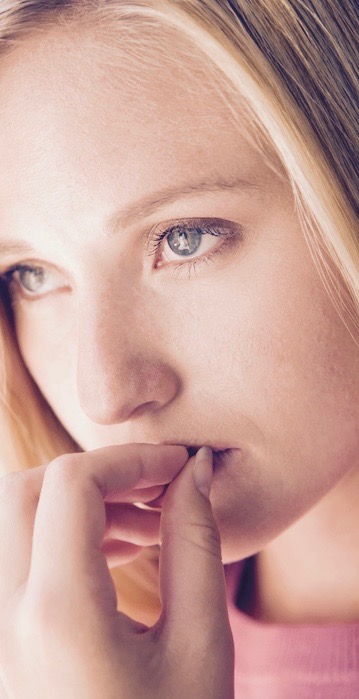 You have already taken the first step by exploring this website. At Greenwood Counseling Center specialize in depression treatment. We have helped hundreds of people to recover from these feelings and regain the happiness they once knew. Reaching out to seek help is the first step toward eliminating the loneliness that can accompany depression. Depression treatment can help you rediscover value and interest in your life and identify the source of your sadness. Talking with a qualified therapist can help you learn how to recognize the role relationships and experiences may play in your feelings, and identify unhealthy behaviors that contribute to the depression itself.
I'm just not sure…
I'm worried that seeking depression treatment makes me look weak
Reaching out for help is a sign of strength. The feelings that accompany depression can be very confusing and overwhelming. The support that comes from counseling helps to bring clarity and hope to eliminate feelings of isolation and loneliness. It is wonderful to advocate for yourself. Many people say that they often feel some degree of immediate relief just by beginning the process of counseling and they take pride in having sought the treatment they needed. Taking that first step helped them to feel there was someone there assisting them on their journey to healing and providing hope to them for a brighter future.
I have felt this way as long as I can remember and wouldn't even know where to begin.
Sometimes experiences we have early in our lives impact the way we feel and react to situations much later in life. We may not even remember those experiences, nor do we necessarily need to. Our approach to depression treatment often incorporates therapy such as EMDR to facilitate more adaptive responses to outside cues that can trigger sadness, loneliness and feelings of hopelessness. This form of therapy can be remarkable at helping our clients to notice a significant change in feelings that have seemed pervasive and long standing.
But what is EMDR?
EMDR (Eye Movement Desensitization and Reprocessing) is a therapy used to help clients resolve traumatic memories in a way that is often more effective than traditional talk therapy. For more information on this therapy, please visit our page, About EMDR.

Can't I just take a supplement? Do I really need counseling?
While prescriptions and supplements can sometimes help manage depression, they alone are not a permanent solution to the problem. Supplements may help with the biological and physical side effects of depression, but mental aspects of the problem may still exist. Depression treatment helps to impact a more fundamental change in these feelings
What is unique about working with you?
The therapists at Greenwood Counseling Center approach depression treatment with a style that is very warm and engaging. We work to build trust quickly and enjoy working with people from diverse backgrounds, learning about each person's journey. We help our clients to discover their strengths, and tap into those strengths, so that they improve the foundation and resilience needed for managing challenging times
By collaborating with our clients to personalize the solutions and strategies that best work for their treatment, we are able to maximize the treatment gains needed to feel better. We know what it is like to experience ups and downs in life, and we feel honored to help our clients on their path to healing through depression treatment.
What's next?
Call (303)221-1272 or a 15 minute free initial phone consultation. You may also email us to schedule a time to talk over the phone. We are happy to answer any questions you may have so that you can feel confident starting your path to
healing.
I am ready to get started!
If you are ready to reclaim your happiness and leave depression behind, then it is time to schedule an appointment. Call us at (303)221-1272 to set up your initial session.  During the initial phone conversation, we will schedule the appointment for you and give you important information regarding the first session.  Following the first appointment, clients are free to go online and schedule, modify or cancel their appointments themselves.