Ketamine-Assisted Therapy
Greenwood Counseling Center now offers a therapeutic modality called Ketamine-Assisted Psychotherapy (KAP) in partnership with a medical provider. Ketamine-Assisted Psychotherapy (KAP) is a holistic modality in which ketamine is used as a complement to psychotherapy to help eligible patients experience more frequent breakthroughs and sustained improvement in symptoms.
We take on the psychotherapy portion of the experience, while the medical team supports you on all medical aspects. This includes determining eligibility, developing a custom treatment plan, prescribing the medicine and monitoring outcomes. Below is more information about KAP to help you navigate if it may be a good fit for you.
What is Ketamine?
Ketamine is a legal, safe and effective medicine used to treat a variety of mental health conditions, including depression, anxiety and PTSD. Ketamine has rapidly-acting antidepressant and mood-enhancing effects, which can begin to take effect within 1-2 hrs. after treatment and last for up to 2 weeks. It works by blocking the brain's NMDA receptors as well as by stimulating AMPA receptors, which are thought to help form new synaptic connections and boost neural circuits that regulate stress and mood. Ketamine has also been shown to enhance overall neuroplasticity for lasting symptom improvement.
Ketamine can be administered in a variety of ways, including IV infusion, intramuscular injection, via nasal spray and using sublingual lozenges. We use the sublingual lozenge form. In this form, the effects of ketamine, which most patients find pleasant, last for approximately 45 minutes. A typical ketamine dosing session is 2 hours and can take place either in-person or remotely via telehealth.
For questions, please contact Kerry Schabacker at kerry@greenwoodcounselingcenter.com or Tiffany Freer at tiffany@greenwoodcounselingcenter.com.
We partner with Andreas Edrich, MD who handles prescriptions and support on all medical components of the KAP. For more information about Dr. Edrich and his practice, please visit his website at: www.hhfamilymedicine.com.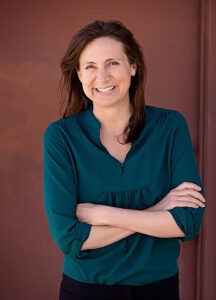 EMDR Trained Therapist
I began this journey with my own healing as a retired Navy helicopter pilot and it's my passion to help others along their journey. I graduated from Columbia University School of Social Work, learning immensely from my DBT, trauma, and grief courses. I specialize in trauma, attachment, grief and loss, narcissism, depression and anxiety. I have experience with all ages and also youth in foster care and the military. I recognize the courage it takes to address challenges and utilize EMDR, IFS, Ketamine Assisted Psychotherapy, and strength-based approaches to guide you to personal empowerment, love, happiness, and goal achievement
I am an LCSW, as well as an EMDR Certified therapist and an EMDRIA Approved Consultant. I enjoy working with people of all ages, including children and teens. Every person is unique and comes with specific circumstances that impact how they view themselves and the world. I enjoy helping people explore their beliefs and reach adaptive conclusions.

Call (303) 221-1272 for a 15 minute free initial phone consultation. You may also email us to schedule a time to talk over the phone. We are happy to answer any questions you may have so that you can feel confident starting your path to healing.