|
Emmie Perry, LMFT
THERAPIST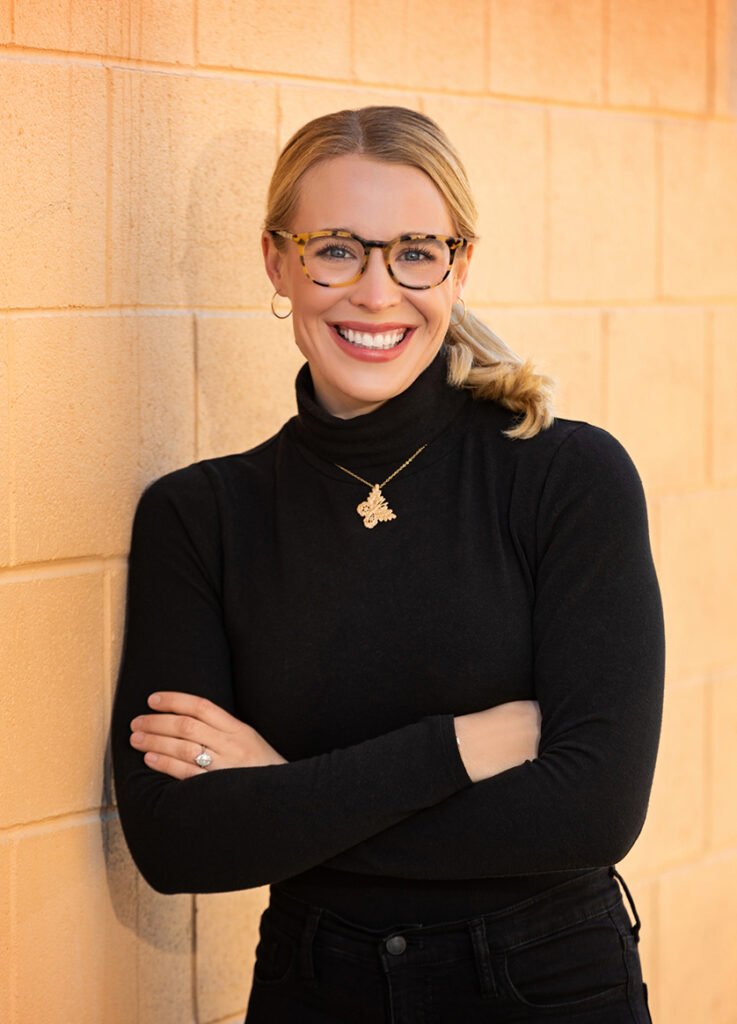 EMDR Consultant
EMDR Certified Therapist
As a therapist, I believe that one of the greatest gifts we can give ourselves is our own love and attention, and that a deep understanding of ourselves is at the heart of healing and change. It is my greatest joy to take part in this journey for clients of all ages at Greenwood Counseling Center.
I am a Licensed Marriage and Family Therapist in the State of Colorado, an EMDR Certified Therapist, and an EMDRIA approved Consultant. Prior to joining the team at Greenwood Counseling Center, I worked in the agency sector as a clinician in a residential and day treatment center for youth. I specialized in providing trauma therapy to children, adolescents and families while working collaboratively with multidisciplinary teams and community partners.  Through my work, I had the privilege of witnessing the incredible efficacy of EMDR in alleviating the often devastating effects of trauma and in empowering the survivors of abuse, neglect and trauma to bravely change their life's story. It was an invaluable experience to work in the agency realm and it fostered in me a deep sense of compassion for the human experience.
While working with diverse populations throughout my career, I have expanded the repertoire of treatment modalities into my approach in order to tailor to each client's unique needs. I specialize in utilizing EMDR to guide clients through processing traumatic information while fostering the brain's natural resilience. I pull from several theoretical orientations based on the client, including Attachment Theory, Structural Family Therapy, Ego State Therapy, Cognitive Behavioral Therapy and Motivational Interviewing. While working with children and adolescents, I integrate play therapy and sand tray to capitalize on the youth's natural ability to express his or her feelings and resolve conflicts through imaginative play. Lastly, I strive to create a grounding experience for clients both in and out of the therapy office through focusing on the mind-body connection with the Polyvagal Theory and mindfulness techniques.
My mission as a therapist is for my clients to feel safe, seen and valued. It is an honor to guide my clients through a journey of self-discovery through looking inward and nurturing their core self. I look forward to connecting with you!
A little about me:
I grew up in the beautiful state of North Carolina with a big Southern family and lots of wonderful memories by the coast. I received a B.A. in psychology and history from the University of North Carolina at Chapel Hill (go Tarheels!) in 2013. I then attended graduate school at the California School of Professional Psychology in sunny San Diego, CA and obtained a M.A. in marriage and family therapy in 2015. My love for adventure and the magical mountain air brought me to Colorado in 2016 and I have truly never felt more blissed-out! I strive to live my life to the fullest through skiing, hiking, camping, exploring new places, seeing live music and taking advantage of everything colorful Colorado has to offer with my partner, adorable dog and vibrant group of friends. Throughout my time as a therapist, I have also come to value self-care as vital to my wellbeing and subsequently, my effectiveness as a therapist. I am committed to "putting my oxygen mask on first" through my daily practices of yoga, meditation, and journaling as well as through baking, cooking, and trying new recipes to feed my soul in the most rewarding and delicious way!