|
Esra Nutku-Bilir, MD, Ph.D, LPC 
THERAPIST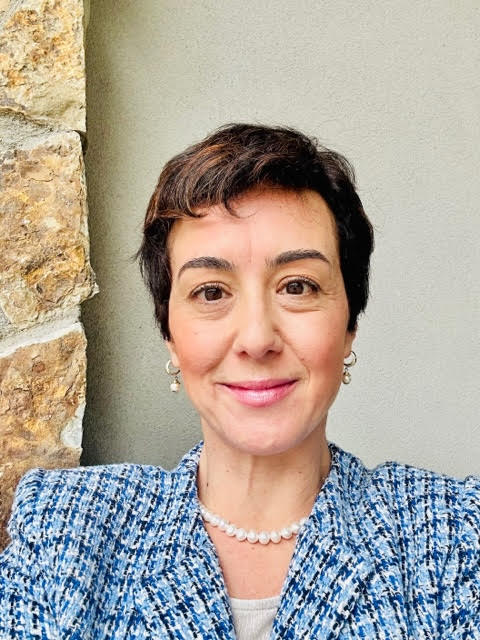 I have a Master's Degree in Clinical Mental Health Counseling and practice as a licensed psychotherapist in the State of Colorado. I received my Clinical Mental Health Counseling degree from Capella University and have been serving in the Denver community working with clients with diverse backgrounds since 2019. 
I am an EMDR-trained provider. I have an extensive background in medicine and medical science. With this, my goal is to continue to integrate the expertise of cutting-edge thinking and scientific curiosity through humanistic, empathetic, culturally-informed therapeutic approaches for you, while designing the treatment for my clients. Our work together is collaborative. My focus will be to support you in your healing, empowerment, sustainable change, and authentic self-expression.
My primary interest is in Health Psychology, where I am curious about how biological, social, and psychological factors may influence health and illness, and overall sense of well-being. I am interested to learn more about our natural physical design, which has organic-healing mechanisms that are supported by current theories in our field, such as Adaptive Information Processing Theory, and Mindfulness-informed approaches. I see individual clients and couples. I am experienced working with the geriatric population and adults who are 15 years old and older, and clients with chronic illnesses, mood disorders, trauma, life transition issues, health and wellness, marriage and relationship issues, women's and men's health, personal growth, and self-esteem issues. 
In my spare time, I love spending time and traveling with my beautiful family. My passions are continuous learning, reading, writing, yoga, meditation, community, loved ones, my pets, and nature. 
I look forward to working with you . . .
Awards and Recognitions:
Graduated Capella University as top of her class with distinction, served as 2017 Capella Ambassador, was awarded in 2016 with Master's Counseling Success Scholarship, nominated as Member The National Society of Leadership and Success by Capella University, in 2022. I have been actively involved in workshops, group therapy work, public speaking engagements, and teaching towards bringing awareness to mental health issues. Dr Nutku-Bilir is a member of American Psychological Association, American Counseling Association, Chi Upsilon ChiChapter of Chi Sigma Iota: International Honor Society for Counseling, and The National Society of Leadership and Success (Capella Chapter).
Dr Nutku-Bilir is an author of an article titled "Integration of Mental Health and Autoimmune Disease Interventions."