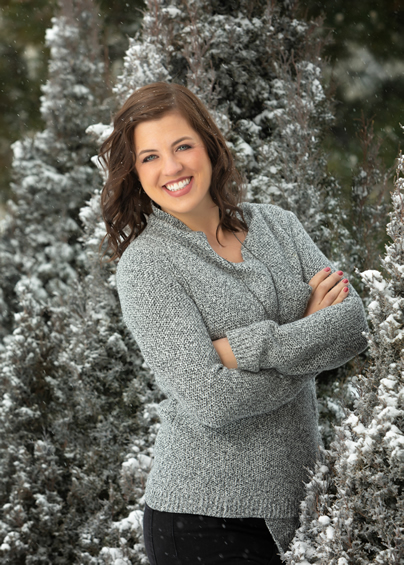 I have a deeply rooted passion for empowering others, especially children, teens, and young adults. I became distinctly aware of this while working in Peru with children with autism during my sophomore year of college. For the past 10 years, I have continued to work with children and adolescents in multiple settings, including victim witness services, a respite house manager, in school therapy, community therapy, as well as providing therapy at Rocky Mountain Pediatrics where I collaborate with physicians for treatment. All have provided me unique experiences and have expanded my ability to provide support for all of my clients with whatever life challenge they may be facing. I am currently working toward licensure, LPC-C and I take pride in continuing to grow as a therapist through experience and multiple advanced trainings.
I moved to Denver in 2016, after completing my Master's Degree in Counseling at Arizona State University. I primarily work with children, adolescents, and young adults, although I do work with clients of all ages struggling with trauma, depression, anxiety and everyday life stressors. The resilience of my clients never ceases to amaze me. I truly love the therapeutic process, witnessing the positive change in my clients and helping them see how much they matter!
I am EMDR trained and this tends to be my primary area of focus for all ages. The thing I admire most about EMDR therapy is the various modalities that can be integrated into treatment. Some of these include play therapy, sand tray therapy, cognitive behavioral therapy (CBT), supportive reflection and family therapy. Working with children and adolescents I have learned to value creativity and especially, spontaneity! Therapy is not one-size-fits-all. I am always seeking ways to personalize each session to what best suits each one of my clients and their treatment goals. Most importantly, I find ways to encompass what the client enjoys, as well as their strengths and values into therapy to help foster confidence, happiness, exploration of who they are and to inspire them to follow their hopes and dreams – whatever they may be.
A Little About Me:
I grew up in Boise, Idaho, in a beautiful valley surrounded by mountains that instilled in me an appreciation for nature, white water rafting and other outdoor recreation. In more recent years, some of my family moved to Colorado and in order to be closer to them, I decided to relocate to Denver. I love it here because I get the best of both worlds – the city and the mountains. I am minutes away from some of the most important people in my life, including my nephew, who I adore! For fun I love to watch sports, work on puzzles, read various books and research, as well as enjoy the company of my family.