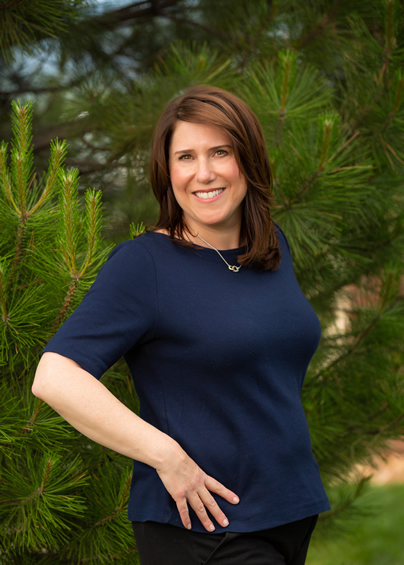 I feel truly grateful to witness the profound change in my clients as they heal and grow. My greatest joy is seeing the positive results in my clients when they reach their goals and can be their authentic selves. My expertise lies in working with individuals who are suffering with trauma, PTSD, depression, anxiety, relationship issues, women's issues, and grief and loss. I work with individuals, allowing the therapeutic process to create the positive changes that my clients are searching for in their lives. I offer my clients a safe, compassionate, non-judgmental space to work through painful issues and to promote healing.
My approach is client-centered and solution-focused. I utilize a variety of tools that are integrated into a personalized plan for each person. I am passionate about using EMDR (Eye Movement Desensitization and Reprocessing Therapy) and additional evidence-based therapies such as Cognitive Behavioral Therapy, Motivational Interviewing, Trauma-Informed Care, and Dialectical Behavior Therapy. I include mindfulness and stress management techniques when working with my clients.
I received a Bachelor's degree from Marist College in Poughkeepsie, New York, and later went back to school at the University of Denver and received a Master's degree in Social Work concentrating on Mental Health. This is where I found my passion for helping people by providing individual therapy. I continue to learn and grow through advanced trainings. I moved to Colorado from the northeast 17 years ago with my husband and we have been raising our family here ever since. I enjoy spending time outdoors in every season with my husband, daughters, and of course, my dog. In my free time you will find me with my family and friends hiking, skiing, playing tennis, golfing, reading, or walking with my dog.
Prior to working in private practice, I worked at University Hospital Outpatient Psychiatric Clinic where I provided weekly therapy to a diverse patient population using CBT, DBT, trauma informed practices, and mindfulness techniques. I learned diverse treatment modalities and the importance of individualized treatment for each patient as well as the development of treatment plans with an emphasis on specific and measurable goals. I also enjoyed being a co-lead for a therapeutic women's group with consideration of ethnic, cultural, religious, and sexual diversity.
Previously, I worked at Colorado Access, where I managed clients on the Home-Community Based Services – Elderly, Blind and Disabled waiver for Medicaid services. I was responsible for assessing client needs and service plans for clients. I am currently a Licensed Social Worker and I am an EMDR therapist trained at EMDR Center of the Rockies.
Certifications and Licenses
Masters in Clinical Social Work, University of Denver
Licensed Social Worker
Eye Movement Desensitization and Reprocessing trained (EMDR trained), EMDR Center of the Rockies