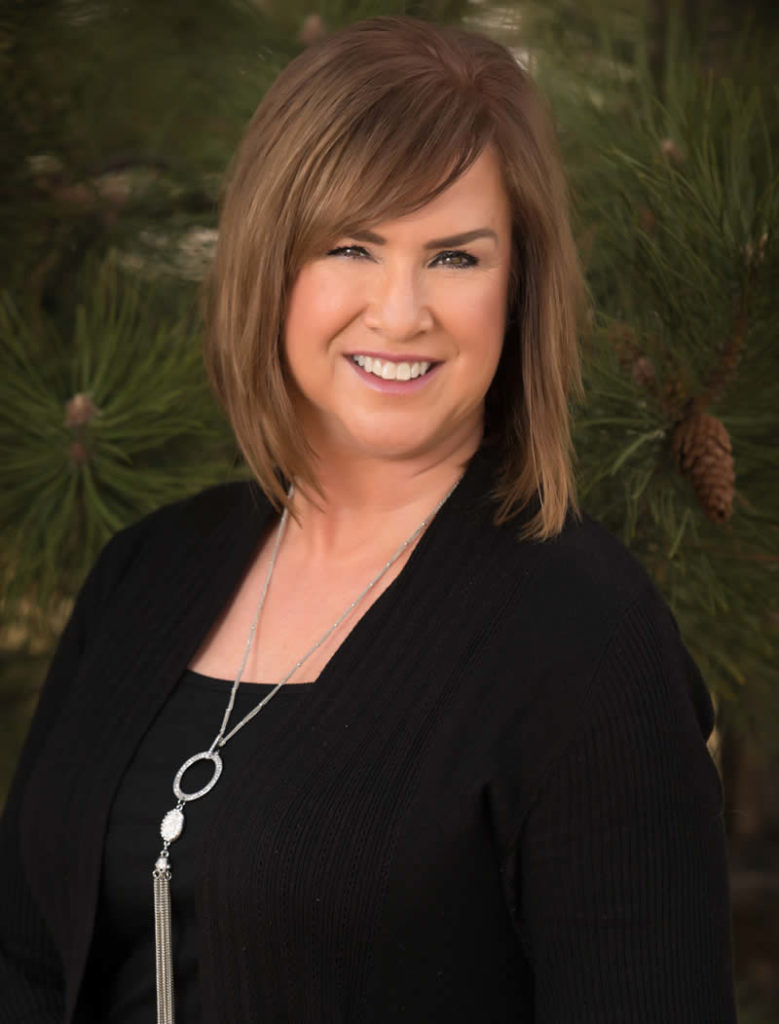 After 20+ years in the mental health field, I am considered a Trauma Recovery Specialist. I became an EMDR (Eye Movement Desensitization and Reprocessing) Therapist through EMDR Center of the Rockies and continued on to become Certified in this tremendous therapy and am very pleased to offer this technique to assist my clients in their healing journeys. My background and experience includes hospital internships, school counseling, teaching Abnormal Psychology and Human Development at the college level, career counseling and private practice. While living in New Zealand, I co-created a suicide prevention curriculum for schools, was featured in national magazines, radio programs, and spoke to hundreds of teens on solution-oriented coping skills. I still teach in our community and actively pursue my own continuing education classes, seminars and certifications on the subjects of mental and physical health.
My inspiration to pursue a career in counseling started as a young woman with a heart for teenagers navigating the challenges of life and relationships. After raising my own child, I understand the need for parents and children to have consistent support, appropriate boundaries, and maybe even a sense of humor when they need it most.
Colorado is my home, despite adventures living in a handful of other places, including California and New Zealand. My Parents considered travel to be a great education, and encouraged opportunities to experience other cultures, languages and people along the way. I still crave a fun road trip (even if it's to a new coffee shop), meaningful conversations, beautiful hikes, live concerts at Red Rocks, sunny days at a baseball game, and spending time with friends, family, or my dog, Champ.
I enjoy connecting with people – listening to their stories and working together on a customized plan to meet their personal goals.
It is amazing to witness the meaningful, positive changes that result from the counseling process. I have always felt it It is a privilege to counsel teens, adults, families, and couples through clinically-based psychotherapy. My practice focuses on relationship building, couple and parenting challenges,teen issues, abuse recovery, current or past divorces, life transitions, anxiety treatment, depression treatment, grief counseling, personality disorders, complex trauma and crisis management.
I am a Licensed Professional Counselor in Colorado. After graduating from Westmont College with a Bachelor's Degree in Psychology, I earned my Master's degree in Counseling from Denver Seminary. I have recently returned to Denver Seminary as a Clinical Supervisor for first year counseling students.
My Goal: For you to feel understood and know that you matter! Clients often say they feel safe with me when exploring their most difficult issues and learning new, healthier ways to cope with their lives.
My Approach: Client-centered and solution-oriented. My modalities include Family Systems Therapy, The Four Gateways coaching, EMDR Therapy and Cognitive Behavioral Therapy techniques.
My Hope: Counseling will provide you an opportunity to unplug from the pressures of everyday living. This will be your time and place to discover your thoughts, needs, desires, healing, and a more fulfilling life.